Most Trusted House Cleaning Services in East Lansing, MI
A family-owned cleaning business serving  Lansing, MI and surrounding areas since 1990
Request a Home Cleaning Estimate Now
Get Your House Dazzling with House Cleaning Services Near East Lansing, MI
You don't have to waste valuable time on tedious cleaning tasks. Dazzle Cleaning Service, close to East Lansing, MI, is prepared to provide the best residential cleaning services to leave your house sparkling clean.
We offer home and office cleaning services, including residential cleaning services (weekly, biweekly or monthly), deep house cleaning, move-in/out cleaning, and office cleaning.
Our experienced cleaners have the knowledge and skills to clean every aspect of your home, from top to bottom, to give you plenty of free time to spend on other essential obligations. You can enjoy a clean home without the hassle of doing it yourself.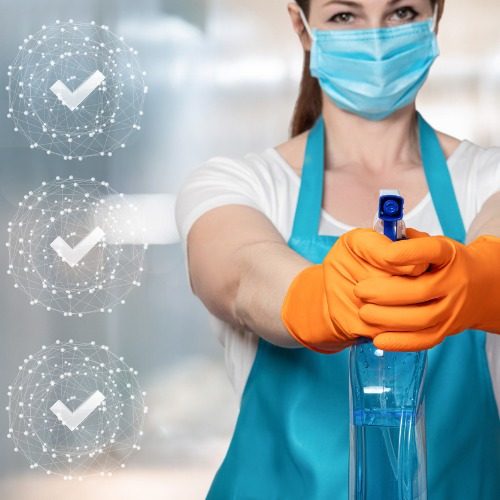 Exceptional Home & Office Cleaning Services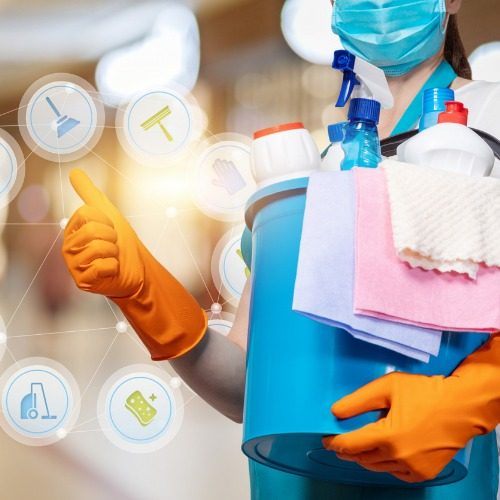 You can trust your team to tackle the job when you need house cleaning services near East Lansing, MI. Whether you need routine housekeeping services to keep up with daily or weekly tasks or deep house cleaning services to give your home spring cleaning, our residential cleaners provide customized services to satisfy your needs. We'll even complete move-out cleaning services when it's time to move out of your apartment or home so it's in the best condition for new residents. We are one of the most trusted residential cleaning services in the area, providing the best results with industrial-grade cleaners and the most efficient equipment.
A Cleaning Service You Can Trust
At Dazzle Cleaning Service, you can count on pure professionalism from our team. 
We are a licensed, insured, and bonded cleaning business that proudly provides top-rated cleaning services to residents of East Lansing, MI.
We're confident in our skilled staff, so we back all of our services with a 100% satisfaction guarantee.
We provide intensive professional training for each member of our team on how to clean and disinfect.
Dazzle Cleaning Service loves being a part of the incredible community in East Lansing, MI!
Check out some of our many 5-star reviews and see for yourself why we're rated #1 in the area. 
When We Clean, You'll Have Time to Enjoy East Lansing!
There's so many fun things to do in East Lansing while your home is being cleaned by Dazzle Cleaning Service!
The Eli and Edythe Broad Art Museum is a great place to explore different cultures through art. This vibrant museum is home to an incredible collection of pieces from all around the world.
The Wharton Center inspires the mind and moves the soul. This performing arts center is always buzzing with exciting energy.
The Talbert and Leota Abrams Planetarium is located on the beautiful campus of Michigan State University and offers a wide variety of educational shows for all ages.
If you are ready to spend more time exploring and enjoying and less time cleaning the house, give us a call. That's exactly why we're here!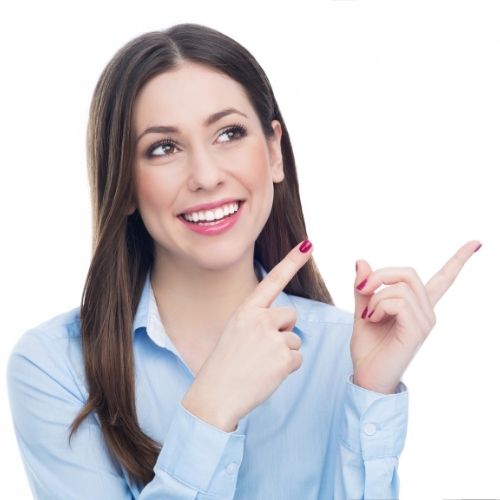 Kim Barber
November 22, 2021.
Amy and her team are fantastic! For the first time, ever, I actually feel prepared to have guests visit for the holidays because they've taken the HUGE task of cleaning off my plate. I cannot recommend Dazzle Cleaning Service more highly - they're thorough, efficient, and so great to work with!
Lisa Shaul
October 25, 2021.
Amy is so professional and run a wonderful business with great cleaners
Nancy Boyer
July 16, 2021.
Very caring, friendly, and dependable. I highly recommend!
Jami Deschenes
July 1, 2021.
Dazzle's special cleaning are an excellent gift! We purchased a "spring cleaning" for our mom for Mother's day and couldn't be happier. We were presented with a super cute gift to present to my mom - her favorite snacks to "take a load off" and relax while the crew came in and got everything summer ready. Super responsive in booking the day directly with mom and a great crew that came to do the full day job. Dazzle's owner was even able to stop by to make sure mom's biggest priorities were met. Safety and security were important to me and Dazzle's people are well vetted and background checked. That and the owners attention to oversight gave me the peace of mind I wanted. Very satisfied and will use them again.
Mary Ann Schmedlen
June 10, 2021.
Dazzle Cleaning is a wonderful cleaning service that allows me more free time on the weekends to spend with family and friends. They have great communication and are very dependable! I highly recommend that you contact them to reclaim some free time!
Taylor Matthews
June 6, 2021.
They did an amazing job with my clean! Showed up on time, and my house smelled fresh and clean when they were finished. I can't wait until my next clean!

High-Rated House Cleaning Services in East Lansing, MI
Dazzle Cleaning Service proudly offers premier quality residential and commercial cleaning services throughout the Lansing, MI metro area.
Service Area: Bath, DeWitt, East Lansing, Haslett, Holt, Laingsburg, Lansing, Mason, Okemos, Portland, St. Johns, and surrounding areas.