Why Hire Dazzle Cleaning Service?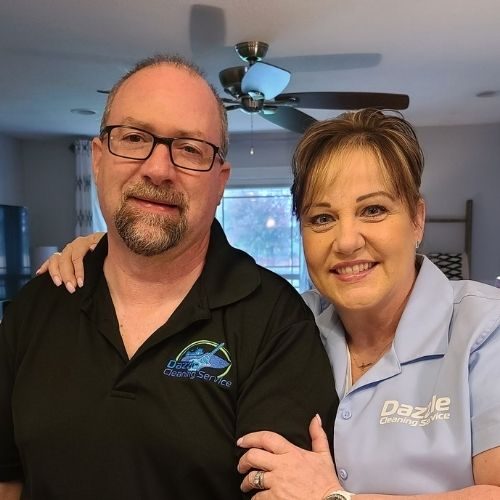 People hire Dazzle Cleaning Service because they want a professionally cleaned home for their family and guests. Dazzle Cleaning Service has teamed with one of the most recognized consultants in the cleaning industry. In their partnership with cleaning companies all over the country, they've developed a structured and flexible approach to cleaning homes. As a result, it's become the leading house cleaning system in the industry.
Together with our advisor, we've accumulated the many tools necessary to clean your home in the most efficient way possible. We're proud to put this system into practice, giving you the free time you deserve. Because, after all, you've earned it!
In addition, we pride ourselves on being honest and dependable. With this in mind, Dazzle's cleaning techs are:
valued employees (not sub-contractors)
well-compensated
complete a demanding 2-week training course
drug-screened
bonded
insured
Our cleaning techs are what make us a solid company!
Proud Partner of Cleaning For a Reason
Dazzle Cleaning Service donates free house cleaning services to families undergoing cancer treatment every month.  It is an honor and privilege to be able to help these families in their time of need.