Residential Cleaning Services in Lansing & Dewitt MI
keep your home beautifully clean with Our Residential maintenance Cleaning Services
Life is short and time is precious, so why spend it cleaning the house? If house cleaning isn't "your thing", let us take on the cleaning to free you up for better things!
Dazzle Cleaning Service offers maintenance cleanings on a weekly, biweekly, or monthly (every four weeks) basis. The frequency you select is generally based on your needs and budget. Most of our clients love the biweekly option. When we clean every other week, you seriously won't have to do much housework at all other than daily tasks like doing the dishes and picking up. You'll be able to leave scrubbing showers, tubs, and toilets completely to us!
When you start up recurring service, you'll start with a top-to-bottom deep cleaning. This ensures we get your home cleaned to our highest standards prior to maintaining it on a regular basis.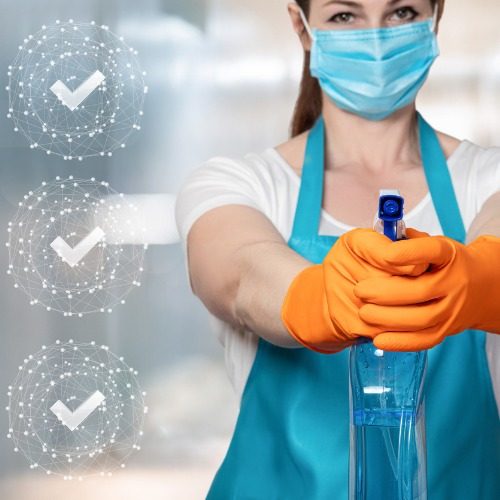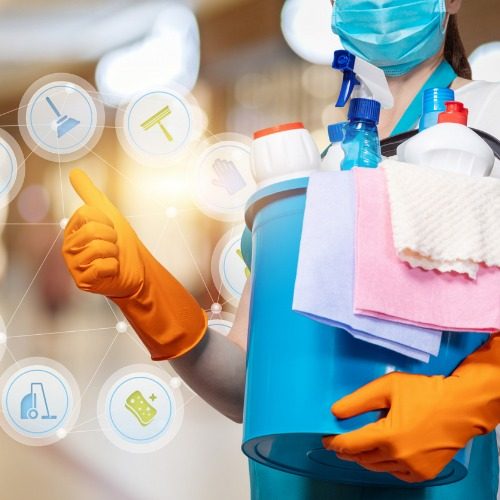 keep your family safe and your home healthy with our covid-19 disinfecting and safety procedures
These days, disinfecting surfaces is more important than ever, That's why we routinely disinfect high-touch surfaces - like bathroom and kitchen surfaces, doorknobs, and light switch plates - every time we clean.
Additionally, we have implemented the following Covid-19 safety procedures while in your home.
Technicians wear a mask while in your home
We sanitize all equipment between houses
We social distance from your household members while we clean
What's Included In a Residential Maintenance Cleaning
Clean interior and exterior of microwave
Clean/polish appliance exteriors
Clean stove-top (spot clean grates)
Spot clean counter top appliances
Spot clean backsplash
Spot clean cabinet and drawer exteriors
Clean sink 
Clean counters 
Wipe down tables and spot-clean chairs/stools
Mop floors
Clean counters
Clean mirrors
Clean sinks
Clean fixtures
Clean toilet
Clean shower and tub
Clean shower glass
Mop floors
Make beds (bedrooms)
Exposed floors vacuumed
Spot wash floors
Vacuum stairs (if present)
Dust stair rail (if present)
Dust and spot-polish furniture*
Dust pictures/wall décor*
Dust shelves/knickknacks*
Dust light fixtures*
Clean vents, light switch & outlet plates
Dust exposed baseboards/trim
Remove cobwebs in reach
Dust blinds
Dust ceiling fans*
Dust lamps/shades
Spot clean windows/walls
Dust interior window sills/sashes
Empty trash/replace liner
Dispose of trash in appropriate container
Any of these serves can be pre-scheduled and added to your regular service just once, or each time.  Each is available as a stand along project as well. Let us know what your home is in need of and we'll be happy to provide a ballpark estimate for your specific home. If your cleaning project isn't listed, please ask us! If we don't offer it, we'll help you find the professional perfect for the task!
Cabinet and drawers fronts: We will wash the entire face of each cabinet and drawer front, typically using a product like Murphy's Oil or your own favorite brand.
Interior of cabinet and drawers: Need these cleaned? No problem! Each will need to be completely empty for us to complete this task.
Oven: 24 hours after you've run the self-cleaning cycle, we are happy to finish it off with a good wiping. If your oven is not self-cleaning, you'd just need to prep the oven using your favorite cleaner and we'll take it from there.
Refrigerator: If your fridge is at least ½ empty, we'll wipe down each shelf and drawer. If you'd like to dismantle the components yourself, we're happy to do a full cleaning of each one. You'd be responsible for replacing drawers, shelves, etc.
Trim/baseboards: Wet wiping is important every year or so, but it's a big job! We'd love to tackle that for you. We'll come in and wet wipe any exposed trim/baseboards.
Doors and door trim: Wet wiping of all trim and paneled doors.
Windows: While keeping up on smudges is part of our routine cleaning, we also offer full window washing. We offer both interior and exterior window washing, provided each window tilts inside easily with one cleaning technician.  Each inside window sill/track will be either whisk-broomed or vacuumed along with a wet wipe of the area. *we do not wash screens and any inserts must be removed by you.
Furniture vacuumed: Do your four legged babies leave behind lots of their fur or perhaps your family enjoys a meal in front of the tube-we can keep up with that fur and crumbs with a good vacuum of each piece in need. 
Blinds and Shutters: Painted blinds and shutters need a good hand wash from time to time and we're happy to help! Due to the delicate nature of most blinds, we do ask to be released of liability for this service.  (We do not clean mini blinds)
Change Linen: While we are happy to make a bed during regular cleanings, we are happy put fresh linen on beds (no bunk beds) too. You must completely strip each bed of dirty linens and remove from the space. Fresh set to be used must be placed on top of each bed.
3-Season Room/Deck/Porch/Garage: Cobwebs and dirt love to find their way to these areas! We'd love to help spruce up any or all of these areas for you by removing cobwebs and provide a thorough sweep. We'll also clean table tops and arms of patio furniture.  (Seasonal)
*We do not offer wall or ceiling washing, tile and grout cleaning, deep cleaning of wood/tile/hard surface flooring, carpet cleaning or any exterior power washing. We are happy to offer recommendations should the need arise.
*We cannot move furniture or appliances and cannot reach anything to hand wash higher than a two step ladder will reach.
Unfortunately, we are not properly trained or insured for some cleaning tasks. While we wish we could do it all, there are people far more qualified and efficient. Following is a list of items we cannot tackle:
Biohazard cleaning (mold, feces, blood, vomit, asbestos)
Hoarder environments
Environments with a dangerous animal
Animal waste
Smoke/nicotine covered surfaces
Chandeliers
LCD/computer screens (Swiffer dust only)
Wall and ceiling washing
Carpet cleaning
Deep cleaning of grout or hard surface flooring
Moving furniture or appliances
Infested properties (rodents, bugs, etc.)
Anything higher than can be reached with a 2-step ladder